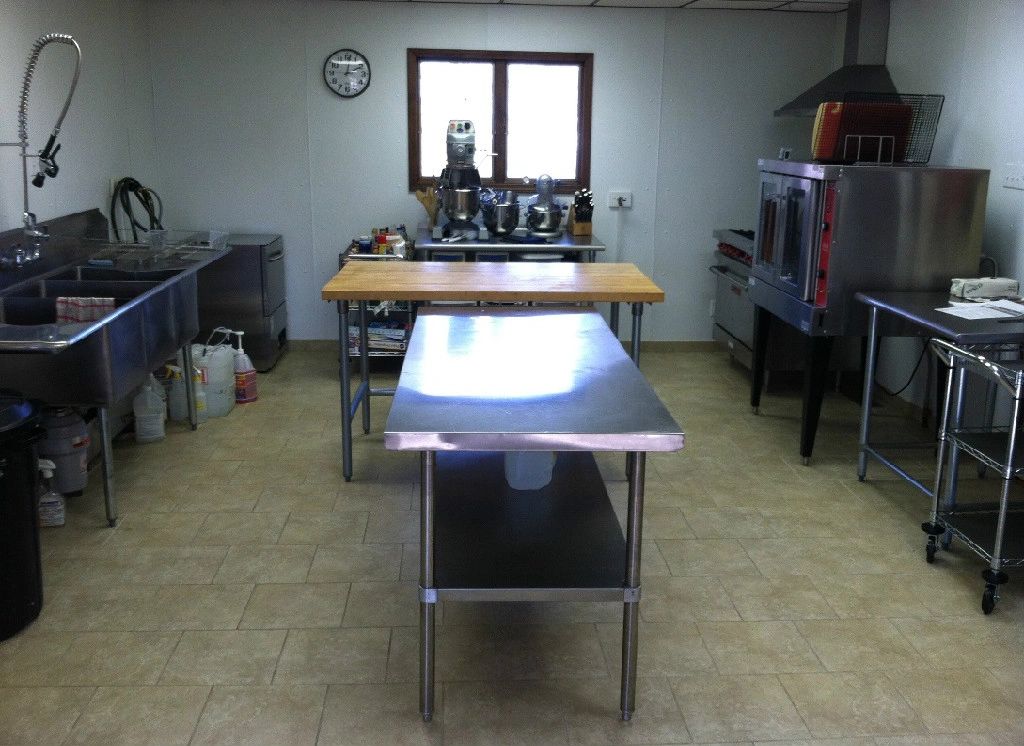 Glacial Hills Food Center is a shared-use, incubator kitchen available to rent to the public. New entrepreneurs can use the food center to get their food business off the ground. Renting the kitchen allows the new business owner to invest their capital in another aspect of the business—without having to devote it to purchasing equipment and kitchen tools.

The kitchen meets the requirements for licensing through the Kansas Department of Agriculture. We can assist you in the process of obtaining the appropriate license for your food business.

We work closely with the Value Added Food Lab at Kansas State University's Food Science Institute. The food lab can analyze your recipe and provide labeling information. They can also incubate your product and determine a shelf-life. For GHFC clients, these services may be available for free or at a reduced rate. Please contact us for more information.

The kitchen includes a convection oven, an industrial six-burner stove, three-vat sink, hand-wash sink, industrial dishwasher, as well as specialty equipment such as a fermenting crock and a grain mill. Canning equipment is also available including canners and two large pressure canners, which hold 32 pints each. The kitchen is also available to rent for caterers, restaurants, as well as family groups and home canners. Food classes are taught at the Glacial Hills Food Center, including courses on raising your own food, food preparation and preservation as well as food safety.